How to Find an Amazing Dental Office
Posted on August 28th, 2023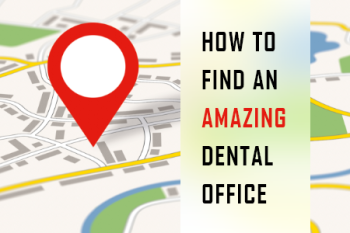 With so many options for dental care, how do you cut through the noise to find a great dental office? What things should you look for in order to know you will be getting the best care for you and your family? There are telltale signs those in the industry know about that might not be so evident to patients. Today Dr. Williamson from Mark J. Williamson DDS is going to let you in on some industry knowledge so you can be well-equipped to choose the best practice for you.
1.The website 
Have you ever had the experience of searching for a new service only to be baffled by the website looking like it was made in the 1990s? These days, first impressions matter, and often that first impression is a dental office website. It doesn't need to be fancy per se (drone footage isn't necessary) but it should be clearly written and welcoming. The site should list all the services provided, biographical information on the doctor, contact information, location, and ideally new patient forms to download and complete prior to your visit. 
2. Reviews and Testimonials
A dentist who has been in business for a while should have a robust library of patient testimonials and reviews. Go to their Facebook page, Yelp, and Google to see what real patients are saying. Are there themes you can identify that resonate with you? 
3. Education, Training, and Affiliations
A doctor's education and training matter. If you are looking for a general dentist that offers other services like orthodontics or oral surgery, make sure the doctor has stated he has training in those specialty areas. Good dentists are always learning. Ask if the doctor and team participate in continuing education courses. You should also find out if the doctor is a member of any professional organizations or affiliations like the American Dental Association or any state-run dental organizations. 
4. The Office Experience
You can only tell so much about an office from their website. Sometimes it takes walking through the doors to see if an office is a good fit. The atmosphere should be welcoming. The person sitting at the front desk should greet you and check you in. The waiting room should feel comfortable and relaxing. Pay attention to how quickly you are taken back for your appointment. Are they running behind? If so, ask if something out of the ordinary happened that day, or if running a bit behind is normal. Your interactions with the dental hygienist should be pleasant. There's a difference in the level of care you receive from someone who loves their job vs. someone who doesn't. Ask the hygienist and doctor why they got into dentistry. Ask them what their favorite part about coming to work every day.  If they got into dentistry for the money and their favorite part of the day is turning the lights off and going home — you might want to take your business elsewhere. 
5. Philosophy of Care
Ask the doctor about his or her philosophy of care. Are they a doctor who advocates wellness and preventive care? Can they articulate their philosophy to you? They should be able to. If they can't, it is a red flag. Some keywords to look for are Prevention, oral health, oral systemic link, and patient-centered care. Doctors and teams who are up to speed on the latest research should be able to discuss these terms. 
6. Bonus Insights
A few freebie insights and questions to help you find the best dental office include:
Easy online scheduling
Friendliness of the team

The willingness of the team to work with your schedule

Do they offer block scheduling for your family?

Do they offer the least invasive treatment first?

Do they help you understand what your issues are and ask for your thoughts/opinions?
These are just a few insights, what other things do you look for when finding a dentist?